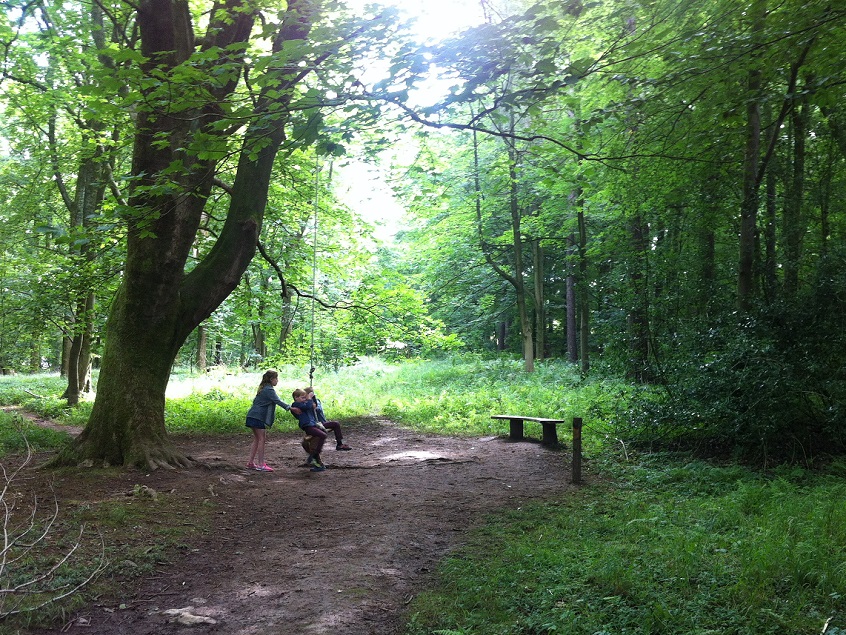 Fab new wild play trail
I took 3 children to the new Sizergh Castle (National Trust) Wild Play Trail near Kendal the other day.  It was fantastic – beams to walk along, obstacles, clues to find, beautiful trees and a rope swing at the end.
I'd say it was perfect for primary school age children (though I enjoyed it too), and definitely not suitable for buggies. Could get muddy and slippy so wellies would be good.